It is true to say that we are in the age of data, but this does not tell the whole story. Business owners across the world, operating in a wide range of industries, are switched on to the potential of data and deploy data capture strategies throughout their business practices and protocols. In short, they understand the power of data, but do they wield it efficiently?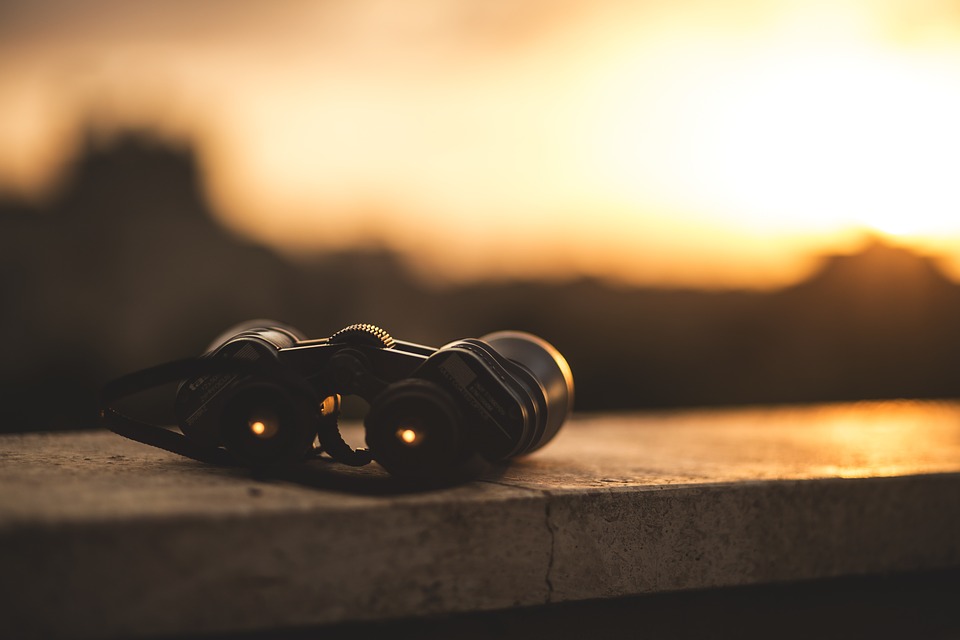 Image via Pixabay
Many business owners do but, unfortunately, many more do not. This is where the idea of 'the age of data' falls flat.
So what can business owners do to make sure that they find themselves on the good side of the data line? To begin with, they need to start looking at their data in terms of the insight it can provide, particularly in terms of customer and client retention.
Diverse Data Sources
Let me start by showing my hand. I am a fan of data. I don't believe there is such a thing as 'bad data,' nor do I think there can be such a thing as too much data. However, modern business is awash with informative sources which businesses can use to better understand their companies and the industries they operate in, so much so that it can overwhelming.
Analytics for websites and social media channels, feedback from customer outreach programs and client interaction, information from product testing groups, growth reports and projections, revenue changes following promotional deals; these represent just a few of the sources that businesses can draw upon when acquiring data.
This data is undoubtedly a valuable resource. Only a few years ago, small businesses had to enlist the services of expensive consultants and analysts to gain this level of understanding, but the development of software and the increasing sophistication of eCommerce applications and platforms have put it directly into their hands. However, it should still be treated as an unrefined, raw material. It is what we do with the data that counts.
The Unsung Art of Client Retention
Customer retention is a serious business. Organizations that plough resources into acquiring new customers while neglecting their current crop are playing a very dangerous game indeed. Figures released by Verint in 2015 showed that pricing, service quality and errors during interaction are the three biggest factors causing customers to switch loyalties.
While pricing came out on top, with 31% of customers saying they would be happy to switch providers if they could get a cheaper product elsewhere, service was also a major influencer. An emphatic 85% of consumers said that their decisions are directly influenced by the service they receive. Despite this, 28% of customers describe themselves as loyal customers.
It is also far easier to reconnect with a loyal customer who may have lapsed than to bring in a new client altogether.
With this in mind, viewing the customer lifecycle as a self-contained whole is important. In an ideal world, customers would enter the process via the acquisition funnel, make a purchase and then become loyal customers for life. In practice, as we know, this does not happen. Instead, the aim of the game is to make each part of the customer's experience as watertight as possible, minimizing customers who are lost to churn or who otherwise disengage before making a repeat purchase.
To achieve this we need knowledge; knowledge of what our customers want, what our procedures provide to them, and what can be tweaked to turn these customers into loyal clients; and this knowledge cannot be acquired without data.
But not just any data will suffice. A quality over quantity approach is required here, and the data used must provide genuine insight if it is to be of any value at all. This is where data visualization really shows its worth; pick out the most pertinent data – percentage of customers who churned following post-sale care interactions, for example – and create visuals which highlight how a positive progression can be made to improve the situation.
This is the way to use data in The Age of Insight.
Data-Centricity and Lifetime Customer Value
It has long been established that understanding your clients is important, but the weight of that importance is shifting. The fact is, the very same technology and capability that has provided such a boost to small businesses has blown data wide open. The parameters have shifted; it is no longer enough to be tuned in to data, your organization needs to be fully data-centric.
Once upon a time, a business's data did not extend far beyond qualitative data received from customer interactions and the figures received from sales reports. Now, with so many data access points available to organizations, competition has really begun to heat up.
This is why insight is top dog in the data kingdom.
Utilizing visuals in your strategizing meetings draws attention instantly to the right sort of data, bringing all members of the team together on the same page. Focusing on insight and not the raw figures facilitates a concerted, collaborative atmosphere within your team, and will help you to move ahead of the competition. Remember that the raw figures are still vital and should be used to back up the visuals if required, adding weight and substance.
Aim to enhance the lifetime customer value; the total value of a customer to your organization over the entire length of their interactions with you. Any snags, any obstacles, any areas in which customers are being enticed away? Get the data in, drill down to the insight, visualize it, bring the team together to digest it, and then fix the problem!
Verint's figures found that customer loyalty for B2B clients was a full one percent higher than for B2C businesses. If you think that this doesn't sound like very much, you would be right, but it still shows us that both business models and both markets have their work cut out to boost loyalty and retention rates.
To get ahead in your industry, make sure your data is working for you. Find the insight, get a real understanding, and build from there.
Start Visualizing Your Data! Click here for a free trial.
(Visited 284 times, 1 visits today)