The New Year is still just a baby, kicking and screaming and demanding fresh diapers from time to time, and yet already we have a slew of top class visualizations which are challenging the way we perceive the world around us.
This is a testament, not only to the power of visualizations but also to the invention and creativity of the visualizers working today.
So, let's dive in and take a look. In no particular order, these are the top 17 visualizations already blazing a trail into 2017…
Baby's Sleeping Patterns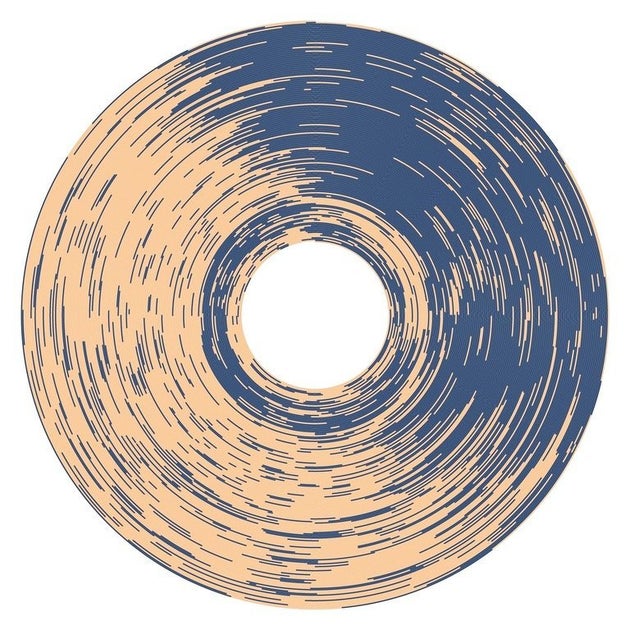 Image via The Huffington Post
Andrew Elliot used the Baby Connect app to track the sleeping patterns of his daughter over one month before visualizing this with Adobe Illustrator. At first, the DV might look a little confusing, but when viewed as a clock face with midnight at the top, and progressing outwards one day at a time, it becomes a fascinating insight into the development of a new life.
Global Sea Ice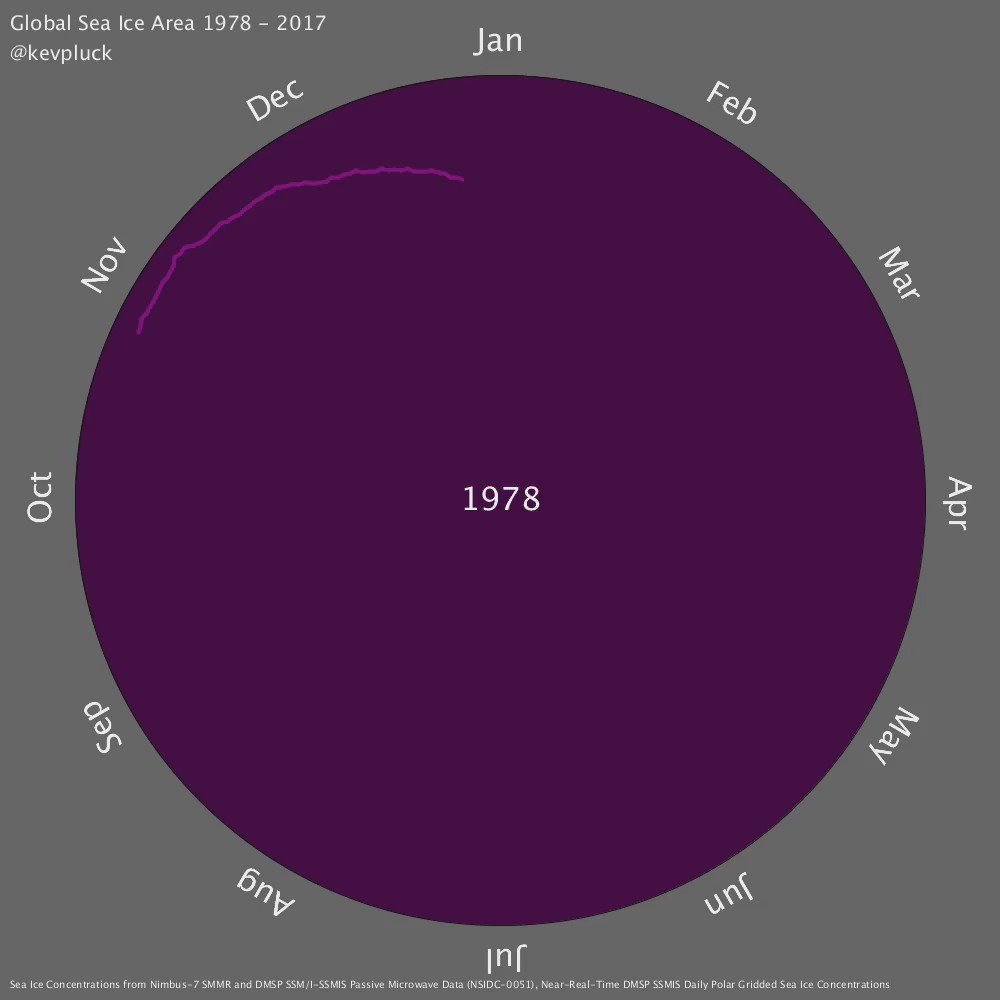 Image via The Gothamist
An altogether less cheery, but undoubtedly vital, piece of visualization comes from Kevin Pluck, an environmental data scientist from the UK. He plotted a spiraling graph showing how levels of sea ice are reducing across the world, using figures released by the National Snow and Ice Data Center in Colorado. This important visual makes for uncomfortable viewing.
Hamilton's Communication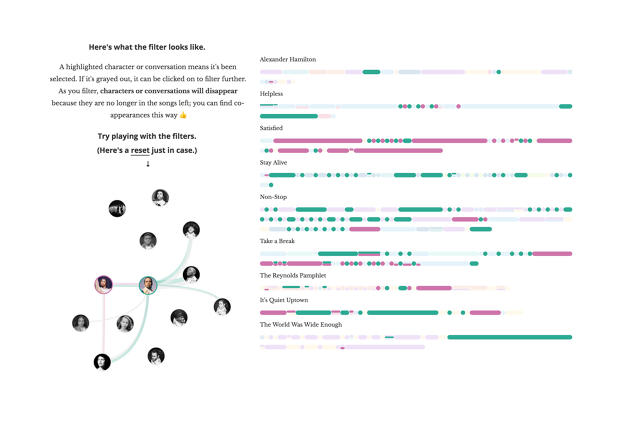 Image via FastCodesign.com
The musical Hamilton was one of the most influential cultural products of 2016. Its Pulitzer prize winning script surely bears closer analysis. That is exactly what visualizer Shirley Wu did, examining each and every line in the hit show. She recorded who uttered each line and who it was directed at. The result is a visualization which gets to the heart of the relationships and communication within Hamilton.
Ocean Salinity

Image via InsideHPC.com
Perhaps the truest mark of worth for a data visualization is not how well it can be used to explain what we already know, but how it can be utilized in developing our understanding ever further. The Global Ocean Salinity visualization, created by researchers at Princeton University, is an example of this. This model is helping scientists better understand the effects this phenomenon has on our climate.
Obama's Job Performance
Image via The Washington Post
One of the hot topics of January 2017 has been Obama's legacy and the transition towards a new administration. DV pieces released by visualization-advocates at The Washington Post are designed to cut through the misinformation surrounding this, delivering pure insight into how the job market shifted in the USA during Obama's tenure.
Pitney Bowes Neighborhood Data

Image via Twitter.com
This one is still in the gestation period, but it represents one of the first big collaborations of this year. On January 17th, visualizers Graphiq announced a partnership with Pitney Bowes, promising to create insightful visuals using PB's demographic and community data assets. This is further proof of the power of visualization and of how more and more firms are tuning in to its importance.
First Responders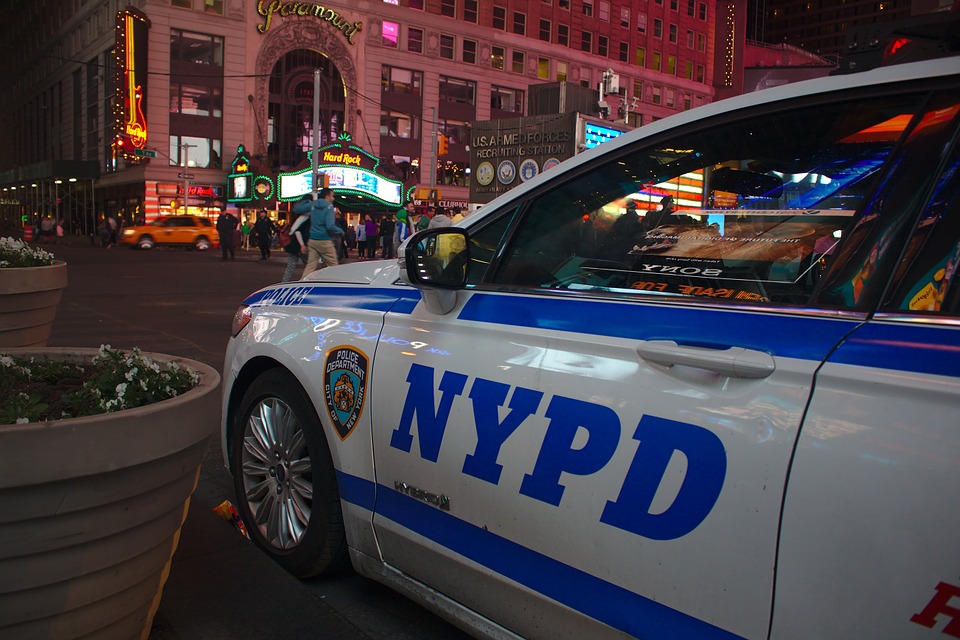 Image via Pixabay
Another example of DV at its best; not simply delivering information but enabling widespread understanding going forwards. This year, Davista Technologies will utilize data visualization resources to help emergency services improve efficiency and better serve the community.
AIGA Design Census

Image via Wired.com
2017 marks the year that design professionals association AIGA stepped up their annual census to the next level. Maga Design have taken the results and created stunning visuals which enable users to instantly acquire more insight. Recognizing that raw data does have value but that this value can be augmented through visualization is a key element of DV.
Urban Data Operations

Image via Dexigner.com
Storefront's Salon Series: Urban Data Visualization brought the work of Nichaolas de Monchaux to wider public attention in January, including visuals from his latest publication, Local Code: 3,659 Proposals About Data, Design & The Nature of Cities. These visuals include a range of different data points transposed onto maps of Staten Island and are part of an extremely impressive project.
Trump's Social Media Trends

Image via TechRepublic.com
The Trump presidential campaign, and his subsequent presidency, harnessed the power of social media like none that has gone before. The team at Affinio have recognized this, and produced a set of complex visualization relating to the trending topics that the keyphrase "Donald Trump" has appeared alongside. Affinio have succeeded in cutting through the complexity with effective color-coding and unobtrusive labeling.
Great Visuals
Image via InformationIsBeautiful.net
We are about to go full-meta here thanks to David McCandless, author of Information is Beautiful and founder of the site of the same name. McCandless turned the attentions of DV in on itself with his "What Makes a Good Visualization" visualization. I recommend sticking this up on the wall in the office.
AFD's Global Investment
Image via AFD.com
We tend to focus on the Anglophonic side of things here, but let's not forget that great data visualization is found in other languages too. AFD are a French development bank. They have utilized the principles of DV in creating a fascinating visual detailing all the countries they work with.
Experts vs Ordinary Americans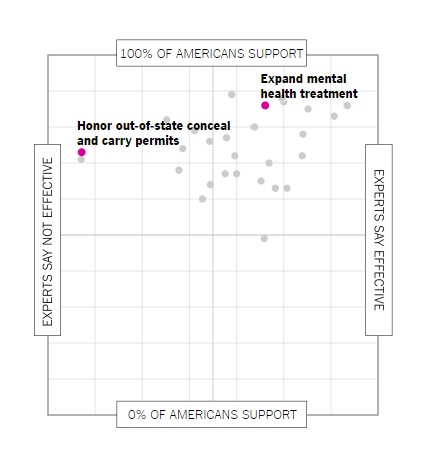 Image from via New York Times
Reading the papers, you would think that the status of 'expert' has taken something of a battering in the last year. How much is this true and how much is just media hyperbole? The New York Times decided to find out, commissioning a survey which analyzed the correlation between expert and public opinion on a variety of issues. The simple yet effective visualization which followed represents the findings perfectly.
The (Near) Future of Data Vis

Image via VisualMatters

We are going meta once again and turning the spotlight on ourselves. In January, our very own Bill Shander produced an article for Visual Matters discussing how DV would fare in the coming 12 months. The article included a visualization using data from Google Trends, which showed just how popular the term has become among searchers.
Top CMS Platforms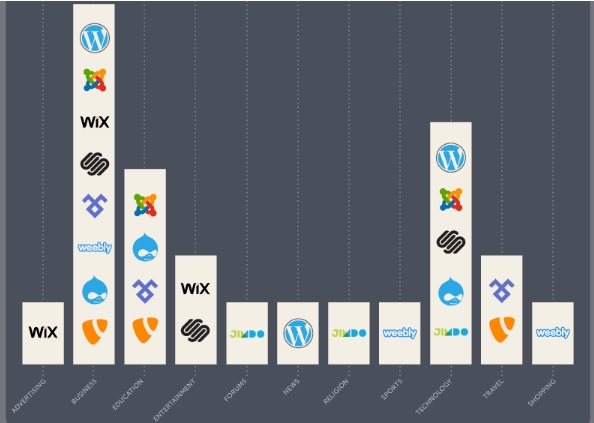 Image via KaiserTheSage
Anyone who runs a content marketing strategy will understand how important selecting the right CMS platform is. Kaiser The Sage has produced a set of visualizations which breakdown the CMS data from 2016, displaying the top software pieces in terms of functionality, popularity, and effectiveness.
CO2 Emissions in Europe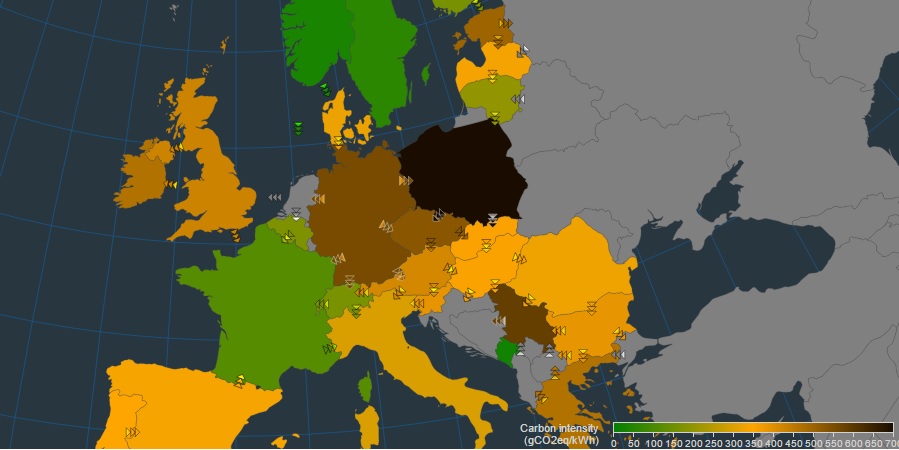 image via electricity map
The Electricity Map has created one of the most innovative and exciting – if a little scary – visualizations of 2017 with their live tracking of CO2 emissions in Europe. Enter the visualization and click on each country to learn more about their emissions in real time; fascinating, terrifying, and sobering stuff.
Focus on Narrative
Image via Philanthrofiles
I will leave you with this one from PhilanthroFiles, who have used data visualization to highlight the rhetorical power of narrative. By comparing and contrasting different charts, the visualizers show how pinpointing the narrative held within the data makes it much more effective for the audience.
(Visited 3,532 times, 1 visits today)